I wish my Grade Five students a Wonderful, Healthy Summer
Shalom Yeladim,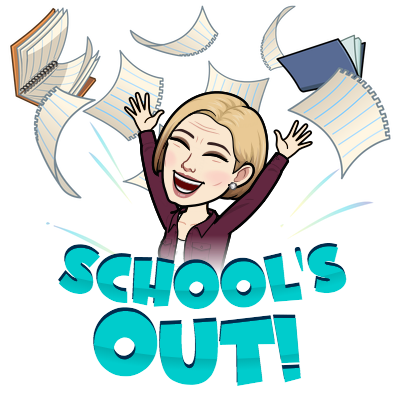 Hard to believe that this year is over. I had a pleasure teaching you grade 5 students in the last few months and must say that this has been a wonderful but also a very challenging time. 
Distance Learning was challenging but at the same time it brought us closer together despite the physical distance. I am glad that I had a chance to see you a few days ago at the entrance to your home and I hope that this coming September we can all go back to class. I wish you a healthy, joyful summer and can't wait to see you in 3D.
Attached please see a list of resources to help you continue to progress in Hebrew:
Cartoon to help with basic Hebrew reading     (Basic Hebrew reading exercises) 
TeachMeHebrew      Terrific site full of Hebrew grammar exercises, songs, dialogs and more. 
  Hebrew by Nemo    Excellent App with the most essential words and phrases in Hebrew 
Short Videos in Hebrew        Movie Trailers Dubbed in Hebrew
 Hebrew 101                    Videos to teach Hebrew and free podcast lessons
Sending you a big, loving hug,
Morah Ruthie