Before You Go!
Happy Friday and Shabbat Shalom everyone!
Last time I wrote was 2 weeks ago, 2 days into our emergency remote learning environment. I can't believe how much we have learned over the last 2.5 weeks, and I couldn't be more proud to be part of the OJCS family. Our students have navigated these unusual circumstances so well, jumping right in to attending classes online, working virtually with their peers, and being patient, eager participants in class. With all the uncertainty going on in the world, the routine of school with the grade 5 students and my colleagues has been a calming force. Although it will be nice to have the Passover break, I will definitely miss our morning homeroom check-ins (and I think my cat, Ayla, will miss the kids too 😉)
If you haven't read Mrs. Reichstein's post about tips for the Passover break, I highly encourage you to do so, especially if you will need to continue working from home while your child is on break. Also, I've created the document below with ideas and links for things your children can do while we're away from school. These are all suggestions! Nothing is assigned for the holiday. And especially after all this remote learning, I've tried to keep many of the suggestions "tech-free".
If you do complete any of the activities, please take some pictures! We'd love to see what you're doing over the holiday to own your own learning, showing ruach, and living #TheOJCSDifference.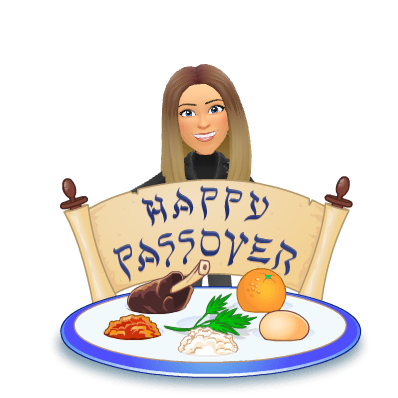 Chag Pesach Sameach!