Structured Word Inquiry
One of my goals as a teacher is to help students see that WE ALL have areas where we shine, and areas where we may not be as strong.
One of those 'not so strong' areas for me is that I am a terrible speller. This can be pretty embarrassing as a Language Arts teacher. Fortunately, I've developed tools and strategies that work for me over the years. I know how important it is to ensure things are spelled correctly before pressing send or publish. So I read, and reread my work over and over, even for something as simple as a text. Spellcheck and predictive text have been blessings in disguise for me. I often know when something just doesn't look right, and so I check dictionaries and definitions to make sure I'm saying just what I want to say.
You can imagine my excitement then, when Mrs. Reichstein, our director of Special  Education, told me that English spelling is not just a guessing game. There are rules and strategies, that if you know them, you almost always can spell a word correctly!
I needed to learn more.
I started working with her one on one last year, and began learning a few new rules that just BLEW MY MIND. I knew these invaluable strategies would be helpful to my students as well.
Last week, she started coming in to teach our class some of these rules, and the energy during her lessons is palpable. There were so many "Aha" moments, and we can't wait to learn more!
Here are some of the rules we've learned so far through investigation: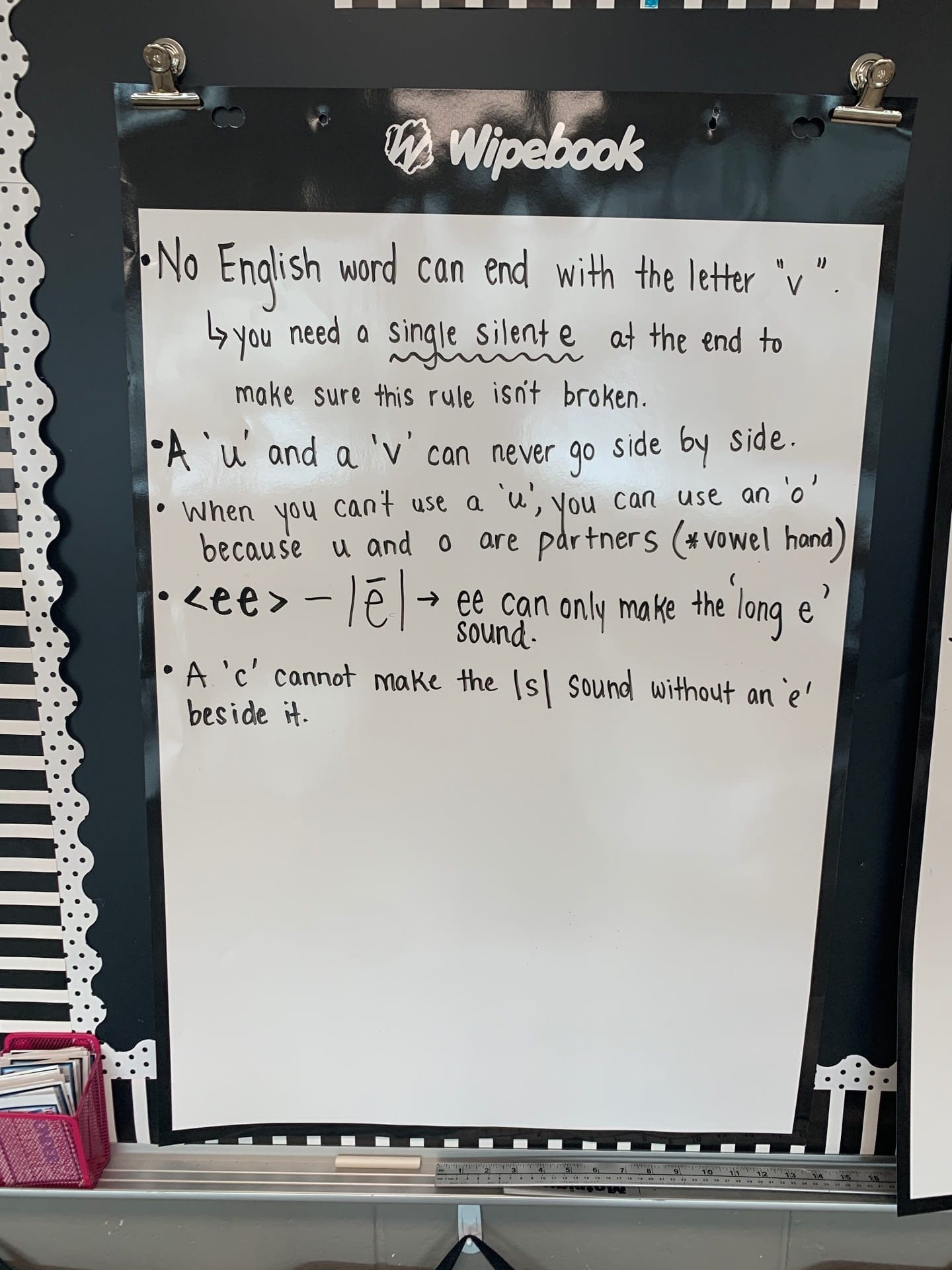 We learned a few tips to help us as we go…
We've started a running record of prefixes and suffixes to help us as we write…
And we're keeping track of questions we have so that student voice guides each lesson, showing that we own our own learning…
This past week we learned that to make the letter C say |s| it must be followed by an E. But as Mrs. Reichstein tells us, don't take her word for it! Be investigators! Can you find words that don't follow this rule? We already thought of "fancy" and "science". Can you think of any more?
As you make discoveries, please comment below. Or if you have any questions, comment and let us know! We'll add them to our question board and share our discoveries about why they may break the rule.