Mathieu Sylvain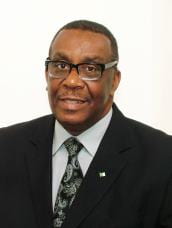 Mathieu was raised in Quebec and Manitoba. He is a graduate of St. Boniface College and the University of Manitoba where he major in French, Biology and Educational Psychology.
In Winnipeg, he served as a teacher with the Winnipeg School Division No 1 where he taught French both at the elementary and high school levels.
Mathieu moved to Ottawa in 2006 where he studied educational administration, special education and techniques of teaching French as a second languages at the University of Ottawa, Faculty of education.
From 2006 to 2010 Mathieu worked as a Grade 7&8 French and History Teacher at École secondaire catholique. Franco– Cité.
From 2010 to 2019 Mathieu worked as senior high French teacher( 9-12) at École secondaire publique Gisèle Lalonde and then he worked as a special resource teacher at Ecole secondaire publique Omer Deslaurier.
He served also as a part time professor with La Cité.
Mathieu has 4 grown children: Andrew, Sabine, joy and Jean- Luc.
Mathieu welcomes the opportunity to serve as a Grade 4-8 core French teacher with the Ottawa Jewish Community School for the school year 2019-2020.